Les leaders ambitieux nous font confiance.
| | |
| --- | --- |
| Posted on December 11, 2014 at 9:05 AM | |
MANAGING THE INNOVATION PROCESS
-A research paper
By Thierry MOUELLE, IeMBA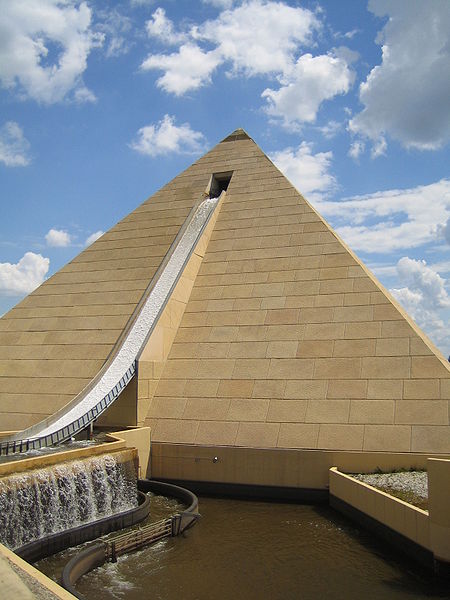 Abstract
This paper strives to assess the issues linked to the different steps underpinning the move from the imagination stage to that of innovation. It begins by explaining what it means to innovate or create, then proceeds to the processes for creating ideas. The final section emphasizing strategies for business improvement in a France Paris-based bank is not proposed in this version due to evident confidential matters.
Introduction
This research paper strives to assess the issues linked to the different steps underpinning the move from the imagination stage to that of innovation. After decades of dealing with various growth strategies and the mitigated results of their applicability, academics as well as practitioners came up with another approach they considered a key causative agent of creativity within organizations: the process for creating ideas. Used as a catalyst of unbridled imagination among the workforce, the idea generation approach is a socio-psychological mechanism that gathers everything and anything in a sort of virtual basket of ideas. The process includes a meticulous selection of ideas and systematic sorting whose purpose is to generate a pattern of thematic corpus. As it provides strategists with a wide range of ideas they can utilize to eventually create inimitable novelties, the method seems to meet a certain success within firms. Therefore, as a ground-breaking trend, the question is not to know how long it is going to last within the strategists' observatories but how, why and when exploring its development quintessence would be valuable for profit-seeking organizations. In other words, how could a company use the process of creating ideas to gain a competitive edge? That is, what type of mechanisms would be necessary for carrying out a dynamic form of idea creation that could be transformed into corporate "drivers of uniqueness" (Johnson and Scholes, 2002)?
What it means to innovate
Biologists often say that the difference between a human being and the honeybee -both considered master builders- is that man carries his home in the head, what a honeybee is unable to do. Imagination, which is the human faculty for generating abstract forms and ideas, thus becomes centric to what Immanuel Kant (1871) calls mind category (Kant, 1871), and confirms mankind as an animal capable of living imagination that one can use as a core tool for asserting their difference and creativity. This creativity principle, in anticipating what has not yet materialized, strengthens Kant's idea according to which "The purpose principle is not constituting but regulating". Meaning, our ability to forecast is not intrinsically the closing stage of our intelligence but merely the way through which reaching an outcome is made possible.
Appreciating better than most that imagination - the psychological process of forming images and concepts -is the mother of all that is possible, Carl Gustav Jung (1916) enriched the concept with a new sense as he linked it with the term Active. Part of his theory on the structure and psychological dynamics, also called analytical psychology, Jung's Active Imagination is to be seized as the mechanism through which we give tangible form to the contents of our Unconscious. It attempts to materialize images rising from uncontrolled sources such as our Unconscious, while using our wakeful conscience as a screen by which we read and transform these images into conventional forms. These forms can be intangible (concepts or schemes) or tangible (material inventions). If we can hardly answer the question of where precisely our ideas come from, we can at least operate in such a way as to align them with our intent to build uniqueness within our daily environment. Far from being exclusively a clinical method used to free the individual inner-self, Active Imagination acts intrinsically as the generator of creativity and innovation. We fix our attention on our emotion and fantasies, and then let them develop freely. The ways in which we use imagination to assess problems we face, and the resulting outcomes, determine its intrinsic value. Consequently, to innovate means to go beyond the exclusive stage of the imaginative process, to attain its implementation and real value-added.
In profit-seeking organizations, innovation processes carry additional complexities as they include the workforce profile and commitment, the corporate culture, the management style and human resources management values. It is all about how involved the whole organization would be in the idea of change and productivity improvement.
Research shows that an innovation process that is unable to find its source inside the firm hardly ever succeeds. For Prahalad et al., as no company has all the resources it needs to create unique personalized experiences, and that all companies have to access talent, components, products and services from the best source (C.K. Prahalad and M.S. Krishnan, 2000, workforce constitutes the company's principal resource and capability. To be reach peak efficiency, the process for creating ideas must to be launched within the employees. In an operational and productive context, the utility of imagination gains its real weight only if it is measured through the value-added it is likely to generate and the way it will transform the company's tangible or intangible assets into what Schumpeter (1950) calls monopoly profits. In other words, the best idea will remain just a good idea until its materialization offers some suitable use.
Jeffrey Baumgartner (2009), founder of Bwiti bvba a Belgium Brussels-based company that works for organizations' innovation and creative improvement, reinforces the idea of workforce's inference in innovation processes. "For any corporate innovation initiative to succeed, it is important that it is aligned with corporate strategy" (Baumgartner, 2009 a). Senior managers have to handle the process as they will first agree on the necessities for the company to take the way of change, and then involve the workforce in the change process.
Baumgartner is preventive when he specifies that "When middle managers or innovation consultants reporting to middle managers take charge of innovation activities, there is a good chance that these actions will generate many good ideas, but few of those ideas will be relevant to [the] business's strategic aims" (Baumgartner, 2009 b).
Therefore the question becomes: which types of procedures could a company use to shift from the idea creation stage to that of its implementation?
Processes for creating ideas
General de Gaulle had found an expression to explain the creativeness of conquering French mind: "We do not have oil, but we have ideas", he said in the middle of 1970s, at the height of the oil boom and self-importance on part of the oil-producing countries. What history kept later, was his launching of a policy of systematic canvassing of the oil-bearing territories across the world, including in Asia, Latin America and Africa. A policy of training engineers in petro-chemical disciplines, strongly subsidized by the French State, will constitute the basic application of what De Gaulle considered a vision: making France an oil-producing country without having the single drop on its own soil. The process of generating ideas and implementing them is not always that simple. De Gaulle was a leader with flourishing ideas. As the Head of State, he had all the political, economic and financial means that facilitated their launch. This is not always the case, especially when it is a question of finding original ideas within profit-seeking organizations to gain a competitive edge. To fill the lack of creative initiatives, researchers such as The Vancouver Research Group (VRG) thought of a specific brainstorming method involving five to eight participants. The session is organized in such a way to allow every participant to generate as many ideas they can think of regarding a particular subject Then, someone jots down all the ideas for later review. The crux of the technique relies in delaying evaluation of the ideas during the generation phase. By delaying criticism and evaluation, the quantity of ideas will multiply" (VRG, 2004). The process relies on a quantitative approach from which a strategic selection will provide the variants (Tidd et al., 2009) likely to inspire organizational growth.
To exploit the brainstorming process efficiently, instead of having a person to note down all the ideas and further sort them, Gallupe et al. (1993) have proposed the usage of Electronic Brainstorming (EBS). According to them, groups using EBS mechanisms are much more productive than those using the long-established oral face-to-face brainstorming. EBS allows a wide range of dispersed people to interact. It permits anonymous generation of ideas; reduces production blocking and the participants fears being publicly evaluated. The authors have observed that production blocking occurred when a participant has an idea but someone else is talking. When their turn comes, the idea is forgotten and they think the idea is superfluous or juts not that interesting (Gallupe et al., 1993 a).
Speaking of evaluation, they experienced the fact that people were extremely anxious about their self-image in case of error; they care about what people would say of them if the idea proposed was not that brilliant. As a result, we don't want to say things that may get us labeled as odd (Gallupe et al., 1993 b). Meaning, we control our volubility and the free course of our production of ideas. We restrain our freedom to express what comes to us automatically. We lose in effectiveness. The anonymity is thus a point for the EBS system against the traditional face-to-face, oral brainstorming. Additionally, the EBS process allows computerized networks to generate, disseminate, evaluate, and act on ideas. Through specific Electronic Brainstorming tools such as Software-Assisted Meeting Management, TeamFocus, Vision Quest or GroupSystem (Gallupe et al., 1993 c), participants are called to enter their answers to questions such as: How could we, the company, increase our sales? The system then gathers all the ideas generated. The second phase consists of editing them; that is to categorize them by key words, eliminating redundant ideas. The next step will be that of evaluation. The monitor through the computer will assess their quality and rank them in order before their implementation. Implementation phase lies on several steps, including the action generation, the sequencing, and the identification of responsibilities. The last phase will obviously be that of action. We have to keep in mind that an efficient process of innovation is not just good ideas, it is a combination of good ideas, motivated staff and an instinctive understanding of what customer wants (Branson, 1999)
Alain Pinsonneault et al. (1999) doubt about the efficiency of the EBS process. Reporting on the experimental results published by laboratories comparing the productivity of EBS with that of nominal brainstorming, they reached the conclusion that the process gain versus process loss advantages of EBS technologies may not be large enough to enable EBS groups to outperform nominal groups (Pinsonneault et al., 1999). Moreover, they said, experimental studies done on four samples making use of brainstorming techniques (nominal, EBS-anonymous, EBS-nonanonymous, verbal) showed that people using nominal brainstorming did better than the groups using the other three brainstorming methods in terms of qualitative and quantitative production of ideas.
Based on the above oppositions, we are far from reaching a consensus. Researchers apply themselves to showing the operational limits of the technique they don't value. As such, it becomes difficult for a corporate practitioner to choose the approach more "profitable" and relevant to the company size and business model. In a constant research process of creativity, the purpose is not simply to have the best idea, but to know the limits up to which it is possible to push back the frequency of what Schumpeter calls the process of creative destruction. It is all about knowing how creative we are going to be in proposing our newness to the market, and how long it will last as newness before it is replaced by the next innovation that will force us to reconsider old rules and taste.
Other idea generators exist, such as TRIZ , the Russian acronym of Theory of Inventive Problem Solving. Unlike the brainstorming techniques, it invests in the definition of the object of study instead of operating as a tool that gathers dispersive ideas in response to a specific question. It just considers the problem and builds an abstract categorization around it, allowing problem solvers to test solutions against other, non-linked issues that have analogous abstract definitions. Thus, it seeks to apply the same solution to comparable problems. TRIZ provides inventors with a rather quick and organized way to learn about previous patents without the need of researching each and every patent independently.
Metaphors have also been used as originator of new ideas. The technique consists in searching solution solving in nature. The principle is to wonder about how nature could solve the problem we are facing. We then build a bridge between the issue and the example in nature.
CONCLUSION
In definitive, as shown above, there are several techniques that can be used to generate ideas in order to gain a competitive edge. Some are fastidious or complex by nature; others appear simple but require full attention as to how they could be efficiently implemented. All the techniques require time, people, and above all a comprehensible purpose. Therefore, it is up to every company to find the process that fits, depending on its strategic need and the urgency of its necessity. What matters is to continuously pay attention to our imagination and we will discover all we need to be fulfilled, said Albert Einstein. Whether for an organization, an individual or for the world in general, structural problems we face cannot possibly be solved by skeptics or cynics whose horizons are limited by the obvious realities. We need men who can dream of things that never were, spryly underlined John F. Kennedy. These viewpoints applied to a profit-seeking entity give a good impulse to initiative takings and creativity but do not suffice in guaranteeing a commercial success.
REFERENCES
Baumgartner, J. (2009) How to align innovation with your corporate strategy http://www.innovationtools.com/Articles/EnterpriseDetails.asp?a=467
Branson, R. (1998), DTI Innovation Lecture quoted by Tidd, J. and Bessant, J. (2009), Managing Innovation, Integrating Technological, Market and Organizational Change op.cit.
Day, Georges S. and Schoemaker J. H. (2005), Scanning The Periphery, Havard Business review, 2005 pg 135-148
De Wet Fourie, L. (2008), Establishing a culture of Entrepreneurship as a Contributor to Sustainable Economic Growth. Journal of Global Business and Technology, Volume.4, Number 2, Page 34, Fall 2008.
Gallupe, R Brent; Cooper, William H(1993), Brainstorming Electronically Sloan Management Review; Fall 1993; 35, 1; ABI/INFORM Global page 27
Kant, I. (1996), Critique of Pure Reason, Hackett, ISBN 0-87220-257-7
Morris, Michael H. & Kuratko, Donald F. (2002), Corporate Entrepreneurship Entrepreneurial Development within Organizations, THOMSON SOUTH-WEST pages 5, 87 and 152.
Mouelle, T. (2009), Assessing My Personal Entrepreneurial Thinking, A Classification analysis.
Pinsonneault, A., Barki, H., Gallupe, R.B., Hoppen, R. (1999) Electronic Brainstorming, the illusion of productivity, Information System research, Vol. 10, n°2, June 1999.
Prahalad, C.K. and Krishnan M.S (2008), The new age of Innovation, Driving Co-created Value through Global Networks, MC Graw Hill, New York.
Schumpeter, J. (1950) Capitalism, Socialism and Democracy, Harper and Row, New York.
The Critique of Pure Reason (German: Kritik der reinen Vernunft) was first published in 1781. The second edition is dated 1787.
The Vancouver Research Group (2004), Managing Innovation. A report on 15 Best Practices from the Leading Innovators in the World. Report 2004-0209
Tidd, J. and Bessant, J. (2009), Managing Innovation Integrating Technological, Market and Organizational Change, John Wiley & Sons Ltd, West Sussex, England.
Van Gundy, A. (2007), Getting to Innovation: How Asking the Right Questions Generates the Great Ideas Your Company Needs, Amacom, NY
 
(c) Thierry MOUELLE

Categories: None
/